5 mai 2011
4
05
/

05
/

mai
/

2011
20:27
^^^
was formerly known as "The Manchester Guardian" and founded in 1821.
"The Guardian" is told to have the 2nd largest online readership of any English-language newspaper in the world (after the New York Times). On the first page of the May 5, 1821 issue, the first words published below the masthead "immortalised a lost labrador on a front page made up entirely of advertisements" ; on that day Napoleon died too -but no mention of his death for weeks.
Click the illustration ⇓ to get a larger-sized first front page :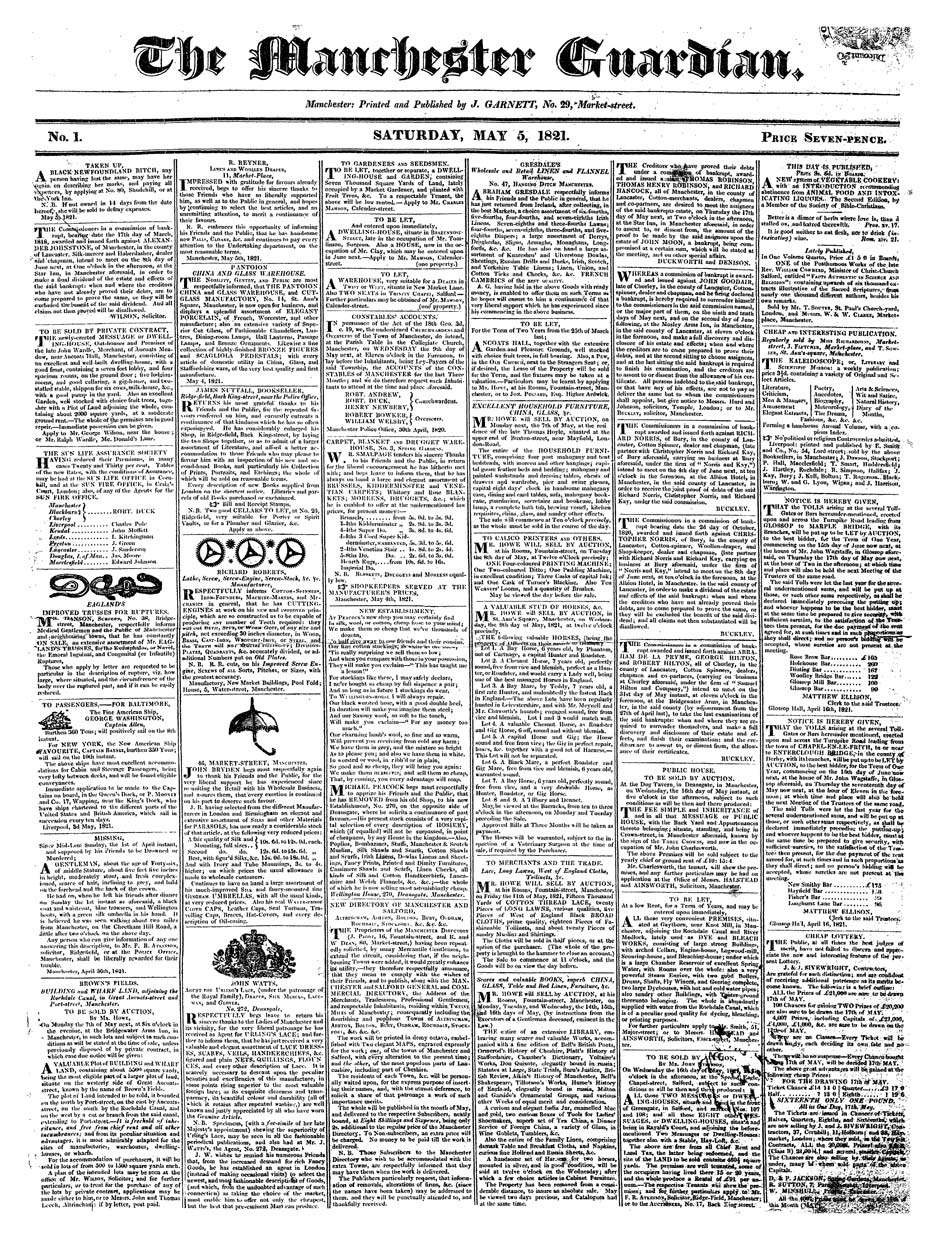 You can compare it with today's front page :
In January 2011, "The Guardian" paper form had an average daily circulation of 279,308 copies. The newspaper identifies with centre-left liberalism ; its readership is usually on the mainstream left of the British political opinion. The daily is also influential in the design and publishing fields -it supports many awards in these domains. News replaced ads on page one only in... 1952.
Among the cartoon strips issued in "The Guardian" you'll also find...
Doonesbury's :

Harry Venning's :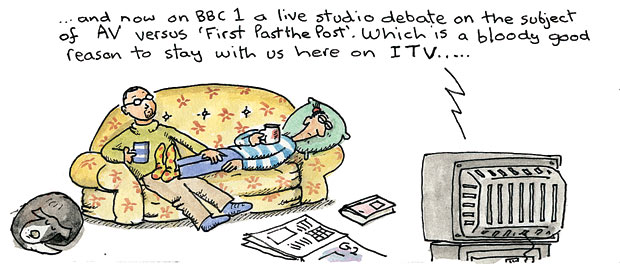 or Steve Bell's :