5 août 2009
3
05
/

08
/

août
/

2009
21:53
Have you ever seen one of Pollock's paintings ?
> > >
JACKSON POLLOCK
was an American influential artist.
His technique of pouring and dripping paint is thought to be one of the origins
of the phrase "action painting".
Beware : this...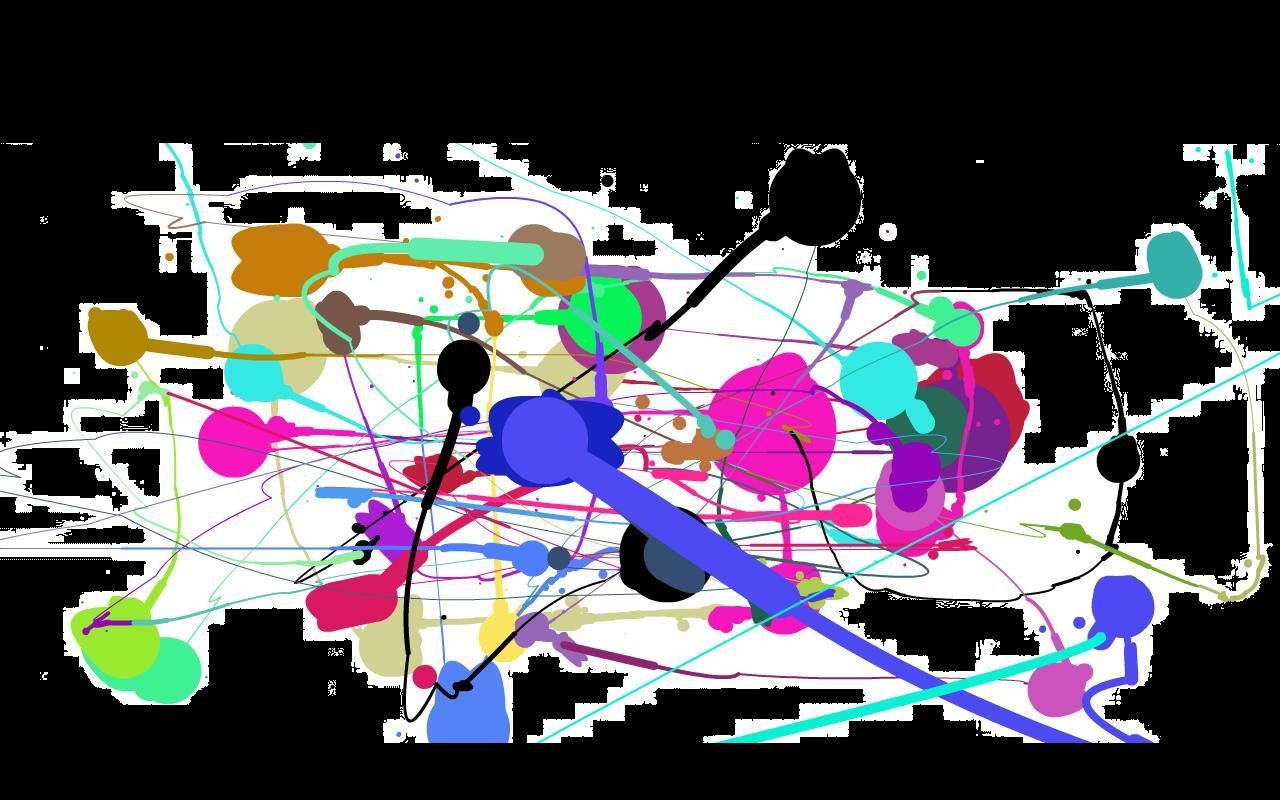 ... is only a pathetic attempt to imitate him ;o)
Here is one of Jackson Pollock's genuine paintings :
(1)
> > > And now...
WHY DON'T YOU TRY TO PAINT THE POLLOCK STYLE
?
;o)

Each time you click your mouse, the colour of your paint changes !
(1) :

Photo mise à disposition par Adam Fagen sous licence BY-NC-SA
Except when otherwise mentioned, any part of this blog is licensed under the / Sauf mention contraire partie ou totalité de ce blogue est
sous
Creative Commons Attribution-Non-Commercial-Share Alike 2.0 France License
&
created / crée...