16 mars 2011
3
16
/

03
/

mars
/

2011
23:28
These "top 100 book" are shown on a Guardian infographic :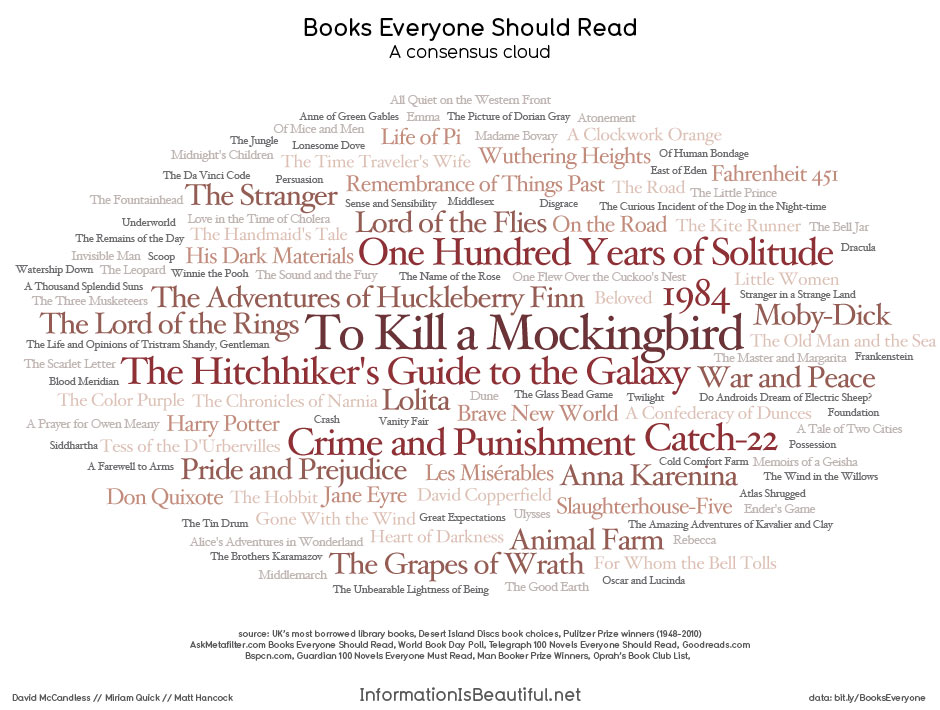 "Do Top 100 Books polls and charts agree on a set of classics ? [...] the results of over 15 notable book polls, readers surveys and top 100's both popular and high-brow [books /.../] included all Pulitzer Prize winners, Desert Island Discs choices from recent years, Oprah's Bookclub list, and, of course, The Guardian's Top 100 Books of All Time." David McCandless & Miriam Quick explain. As a result of their frequency analysis of the gathered titles, you get this "'consensus cloud visualisation" of the most mentioned books titles.
What would your Top 100 books be ?
.